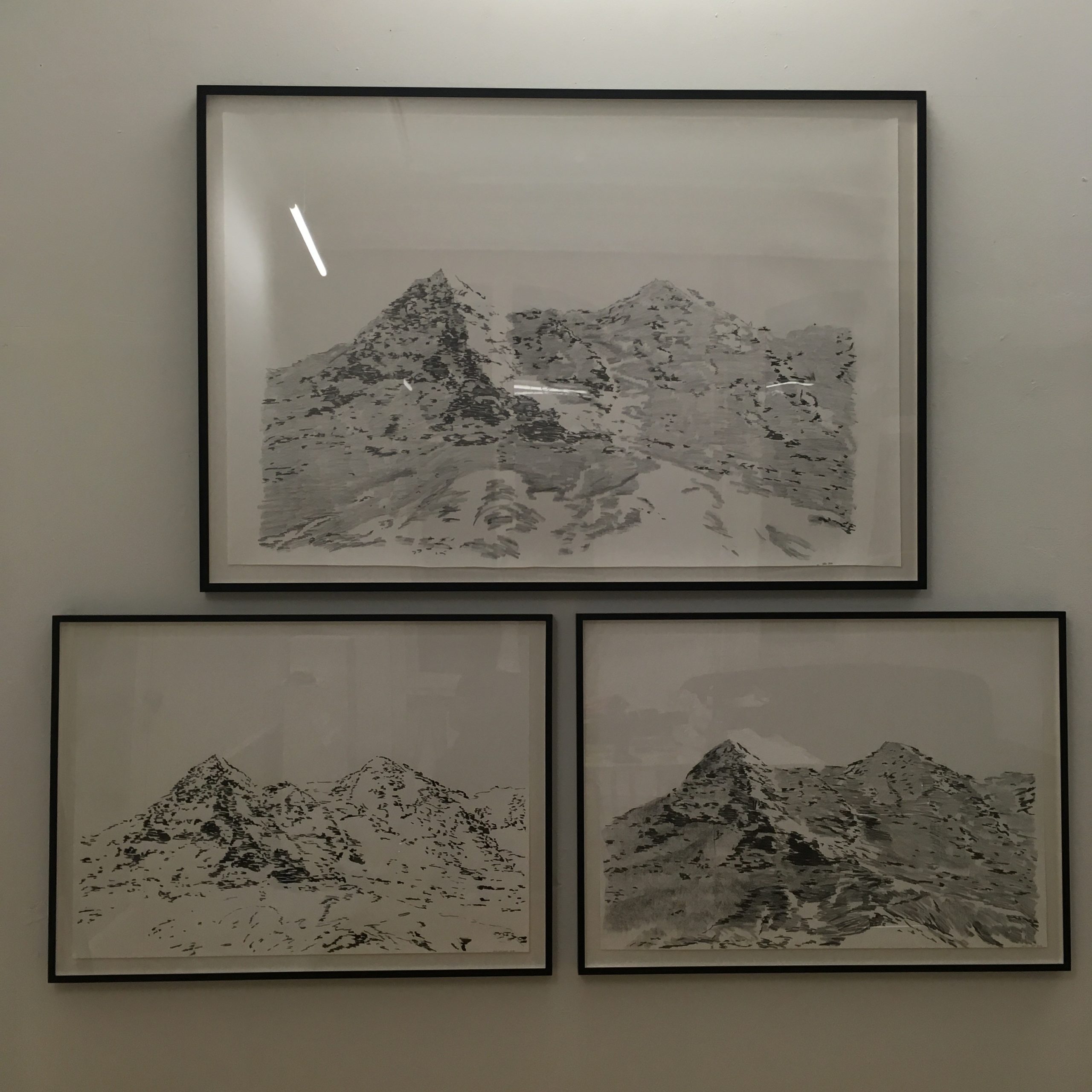 Refractions at KN
I have drawings in the current exhibition Refractions at KN: Space for Art in Context. Please stop by, gallery hours are 5-7 pm Thursday and by appointment. The exhibition closes October 14.
When one translates, one refracts an idea, one replaces the mother-tongue, eroding the sense of belonging our first language provides. The exhibition Refractions intends to further these thematics by introducing narratives of diaspora, trauma, and commemoration bracketed under the lens of data permutations and loss of "source" imagery.
Refractions is KN's second exhibition in the series "Translations", a programming cycle using the concept of translation as a takeoff point. Refractions engulfs a wide range of praxes and includes video, drawing, literary translations, and performance. The series thematically aims to showcase the project space's commitment to literary development as well as its support of emerging artists. KN Space for Art in Context members Carleen Coulter, Vanessa Gravenor, and Kika Jonsson have all developed artistic outputs around the theme, and have invited three additional contributors from outside of KN: Hallveig Ágústsdóttir, leo, and Anne Posten. The aim is to showcase the community surrounding KN as well as the members who help make its programing possible.
Refractions is on view September 14th – October 14th
Thursdays 5-7pm and by appointment. KN is located at Skalitzerstr 68, in the 2nd courtyard behind Motto Bookshop.