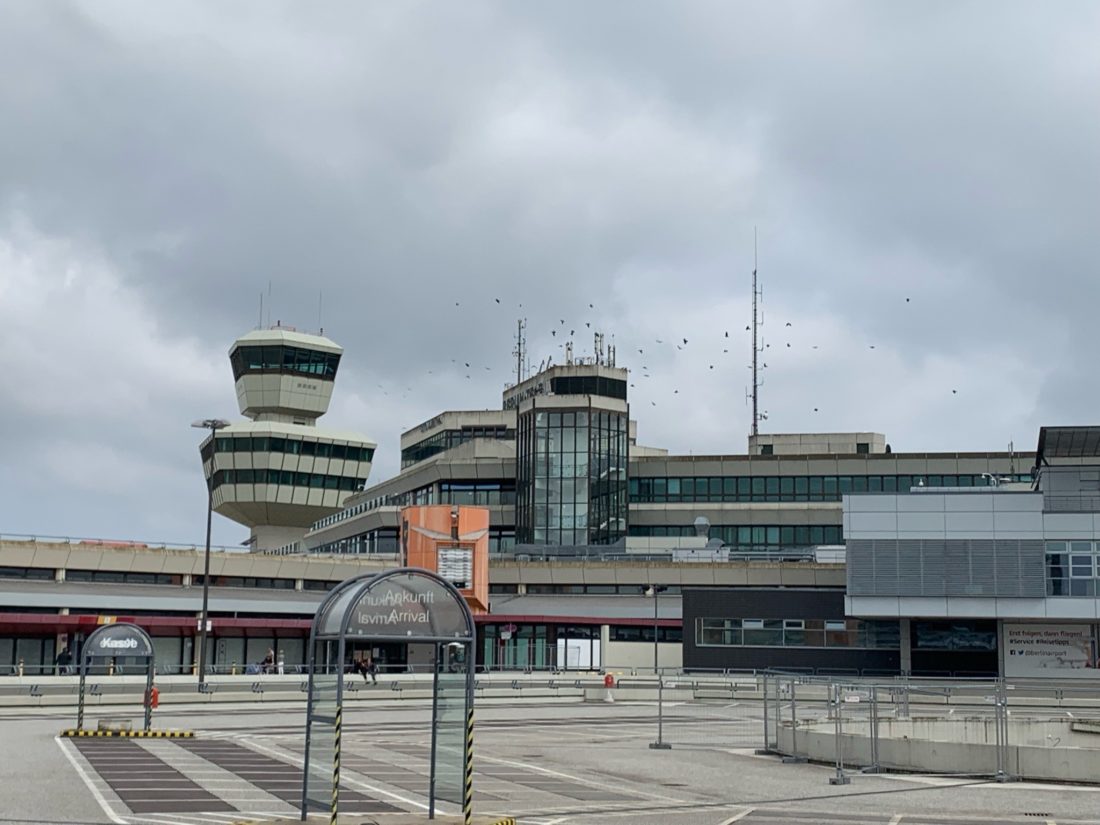 Sonambiente and The Sun Machine is Coming Down
Cultural events returned to Berlin in force this summer, and here are summaries of a two I particularly enjoyed. Sonambiente: a sound art farewell to Tegel Airport, went from from August 21 through September 5th. The festival featured works from Blixa Bargeld, Susan Philipsz, Emeka Ogboh, Laurie Anderson/Hsin-Chien Huang. Unfortunately due to the Covid-19 regulations, the max amount of people who could see interact with the VR Anderson/Huang piece was 12 and the visitation slots filled up rapidly. Curators need to inform their work selection with the thought as to how many viewers will actually be able to access the art. Other pieces could be enjoyed by walking around the decommissioned airport. The airport, with all commercial spaces emptied and advertising removed, became a place where you could finally see the architecture and the pure form of the space. Flughafen Berlin-Tegel "Otto Lilienthal" was not an airport for our time, for various reasons, but the scale of it somehow made it intimate and more pleasant to be in than most airports. My favorite work was Susan Philipsz Ambient Air, where she hummed Brian' Eno's music for airports while flying over Tegel (as a passenger) in a small prop lane.
Next up was The Sun Machine is Coming Down (yes, it's a lyric from a David Bowie song), from October through 17th at the Berlin Internationales Congress Centrum (ICC). The ten day program was packed with performances, screenings and artists talks. The highlight for me was walking around the massive conference center built in 1979 in West Berlin, three years after the Palast der Republik was finished in East Berlin. A massive Post WWII undertaking, the conference center was a combination of West German pride and desire to re enter the world stage, to bring cutting edge architecture and world travelers to Berlin. The asbestos used in the construction forced it's closure in 2014. The space itself is impressive, with a huge two sides theater that was screening a selection from the Julia Stoschek collection.
Both the ICC and Tegel Airport exists as closed and disputed spaces in Berlin. Obsolete, they are hulking masses of iconic real estate, structure, concrete that everyone has ideas for. What does the future hold for these spaces, now that Berlin has become desirable, a site for investor speculation, a victim of it's own success?